Co-sail Petroleum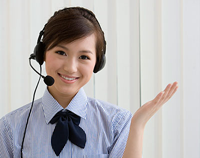 Beijing C0-Sail Petroleum Technology Co.Ltd
Room 902,Power Creative A,No.1,Shangdi East Road,Haidian District,Beijing,China(100085)
Tel:(8610)-58858989
Fax:(8610)-58858896
E-mail:market@co-sail.com
◆Seismic acquisition,processing & interpretation
Seismic acquisition precise procedure design.
Field acquisition seismic data site processing and quality control.
Prestack complex merge processing.
High resolution seismic data processing.
Desert, mountain, offshore seismic data processing.
Common azimuth prestack time migration processing.
Adaptive aperture Kirchhoff PSTM/PSDM.
3D seismic data inverse time migration processing.
Multi wave & component processing interpretation.
◆Integrated resolution plan for petroleum exploration and development
Oil and gas resource evaluation.
Geological comprehensive interpretation.
Reservoir prediction and trap assessment.
Well placement.
Formation pressure prediction and geological modeling.
Unconventional oil & gas(shale) E&G target analysis.
Reservoir simulation, development dynamic analysis.
E&G research and development of new technology.