Co-sail Petroleum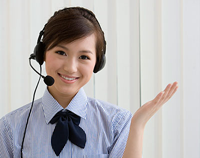 Beijing C0-Sail Petroleum Technology Co.Ltd
Room 902,Power Creative A,No.1,Shangdi East Road,Haidian District,Beijing,China(100085)
Tel:(8610)-58858989
Fax:(8610)-58858896
E-mail:market@co-sail.com
Market Performance
Technical service performance
B: 3D prestack time / depth migration processing, total 20000 km2;
C: 2D data processing, total 30000 km;
D: Comprehensive geology evaluation, total 100000 km2;
E: Micro-fracture monitoring, total 200 wells/ 600 stages.
Key international cooperation projects
From 2001 up to now, we have completed more than 20 international service projects and won high praise from users.
In 2005 in Pakistan: Cooperation with OIL AND GAS DEVELOPMENT COMPANY LIMITED (OGDCL), 2D seismic data acquisition project. We undertook the production coordination and on-site quality control work.
In 2012 in Turkmenistan:
Analysis of prediction and pressure cracks offset, prediction of seismic data in reverse time Amu River area. Published many papers in core journals and gained relevant expert's high praise.
In 2013 in Indonesia:
A block of comprehensive research in Indonesia, the area is over 4000 km2, comprehensive evaluation of integration: including processing and interpretation, geologic study, reservoir prediction, well deployment, reserves calculation.
In 2014 in Saudi Arabia: Wide azimuth construction, high density acquisition, multi-component of 3-D seismic data processing project in Saudi. The amount of raw data is over 35TB.
Market Performance
Domestic technical service performance
In 1997, finished 3D PSDM processing of Shengli oilfield Che3 area and made the great contribution for the discovery of Futai Oilfield which was one of largest discovery of Shengli Oilfield middle and later exploration of 1990s;
In 2002, successfully finished '3D seismic merge data processing of Huimin tag' project, including different phases acquired 17 blocks 3D survey with over 3000 km2 material area which was the largest onshore 3D merge data at home and abroad that was given widely attention by the industry;
In 2003, finished 3D seismic data processing of 'Xuanhan to Daxian' which was the first 3D seismic data and provided critical data base for the discovery of Puguang Gas Field and gained party A high praise, based on company self-developed 'floating datum PSTM' created method.
In 2011, company finished integrated mapping project of Damintun tag of Liaohe Oilfield and successfully placed several rolling evaluation wells with over 100 tons oil per day.