Co-sail Petroleum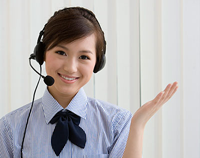 Beijing C0-Sail Petroleum Technology Co.Ltd
Room 902,Power Creative A,No.1,Shangdi East Road,Haidian District,Beijing,China(100085)
Tel:(8610)-58858989
Fax:(8610)-58858896
E-mail:market@co-sail.com
Development and sales professional software for petroleum E&D
Geology specialty software.
Seismic data processing, modeling software.
Management software for project, production, research & knowledge.
Geological research, Petroleum Engineering software.
Smart oilfield , Digital oilfield/reservoir software.
Geophysical software for new algorithm and method.
Log interpretation and log analysis system.
Data mining, Information technology software.
The intelligent network management, Cloud computing software.