Co-sail Petroleum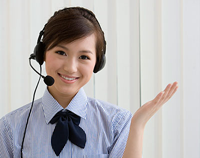 Beijing C0-Sail Petroleum Technology Co.Ltd
Room 902,Power Creative A,No.1,Shangdi East Road,Haidian District,Beijing,China(100085)
Tel:(8610)-58858989
Fax:(8610)-58858896
E-mail:market@co-sail.com
Co-Sail Petroleum Situation
History:Co-sail Petroleum formerly is known as Co-sail Group (founded in 1997) .The Group has earned trust of the public by its impressive achievements in the areas of scientific research and technical services in the past almost 20 years.
CosailPetroleum:Cosail is comitted to provideintegration services for the exploration anddevelopment of oil and gas,development & promotion of software and product for exploration and development, technology promotion forcloud computing with big data  and other emerging information , fracture monitoring engineering services. Cosail has the hightechenterprise qualification and 180 trillion times of high performance computing cluster equipment.
List: In 2012, the Group took a step to integrate its main business. Co-sail Petroleum has been successfully listed on the National Equities Exchange and Quotations (NEEQ) On 8 August 2013, Stock code: 430284.
CPTSA:Cosail Petroleum  is one of the main members of  China Petroleum Technology Service Alliance (CPTSA) and committed toprovide the integration services for petroleum E&D. Its corebusiness mainly includes geological and geophysical research, petroleum engineering services, enhanced oil recovery (EOR) andincreasing production, surface construction of oilfields,etc.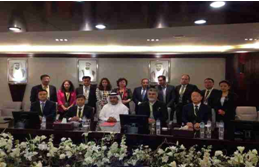 CPTSA成员访问阿布扎比国家石油公司

CPTSA members visit to ADNOC (AbDhabi National Oil Co.)
Co-Sail Petroleum Overview
Office
Co-Sail Petroleum's office is located in Zhongguancun Software Park (National Software Park).
Office area is more than 2000 square meters with a modern professional computer room.

Staff
Co-Sail Petroleum has nearly one hundred of employees, PhD and master degree: >40%, Medium & Senior titles: >50%. Professional background includes:  Geophysics, Geology, Well Logging, Reservoir Engineering, Applied Mathematics, Computer Software, Economic and Trade, etc.
Computing Equipment
Co-Sail Petroleum has a large number of high performance computing equipment. Including: 180 teraflops of High-performance PC-Cluster(including 4000-core CPU & 40000-core GPU), eight mainframe servers, more than forty workstations, 500TB high-speed disk array, perfectly-functional peripheral devices.
Enterprise Qualification
Co-sail tech and Co-sail soft both have gained high-tech enterprise certification by Beijing Municipal Science and Technology Commission & Beijing Zhongguancun Science Park.